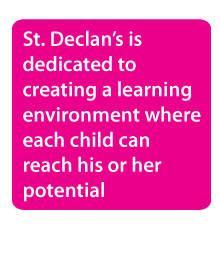 St. Declan's Special School is located in Ballsbridge, Dublin 4.  Under the Archdiocese of Dublin, and trusteeship of the Jesuit Society, St. Declan's was founded in 1958.
We cater for children with emotional and behavioural difficulties.  
Our class size is generally 6 children, 1 class teacher, and 2 SNAs.
Children attend St. Declan's for a 2 years before returning to mainstream, or into a special class in mainstream.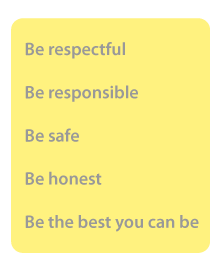 St. Declan's School is a Roman Catholic co-educational school under the patronage of the Archbishop of Dublin and the trusteeship of the Irish Jesuits. Our school seeks to be a place of genuine Christian spirit where each individual is treated with the highest respect.