Welcome To St. Declan's School
35 Northumberland Rd, Dublin, D04 FD21
Children generally spend two years in St. Declan's before returning to mainstream schools.

St. Declan's caters for children who, for one reason or another, are achieving below their potential at school.  Boys and girls of primary school age, who have run into personal or educational difficulties in another school, can be referred to St. Declan's. If children have the sort of problems that can be helped by a year or a few years in St. Declan's, they can transfer here until they are ready to return to mainstream schools.
It is the aim of St. Declan's that children will return to mainstream schools better able to cope
As Principal of St. Declan's, it is my pleasure to welcome you to our school website. We thank you for taking the time to visit. We hope to provide you with some useful information. The website showcases the wealth of experiences we offer the children and gives them a wider audience for their wonderful work. We hope you enjoy your visit and return regularly to check out our latest news.
Front Page News
The Head Heart Hand Project The Head Heart Hand Book was a project undertaken in 2013 to celebrate St. Declan's ethos. This project was made
Read More »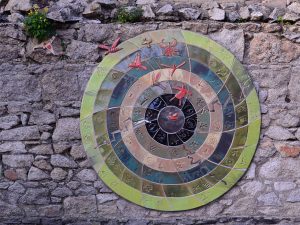 Front Page News
The Meaning of the Ceramic Wall Mural The Ceramic Wall Mural was designed and created to celebrate St. Declan's School's 50th Anniversary in 2008 by
Read More »